Posted on 15 May 2015 in misc • Tagged with blog, misc • 2 min read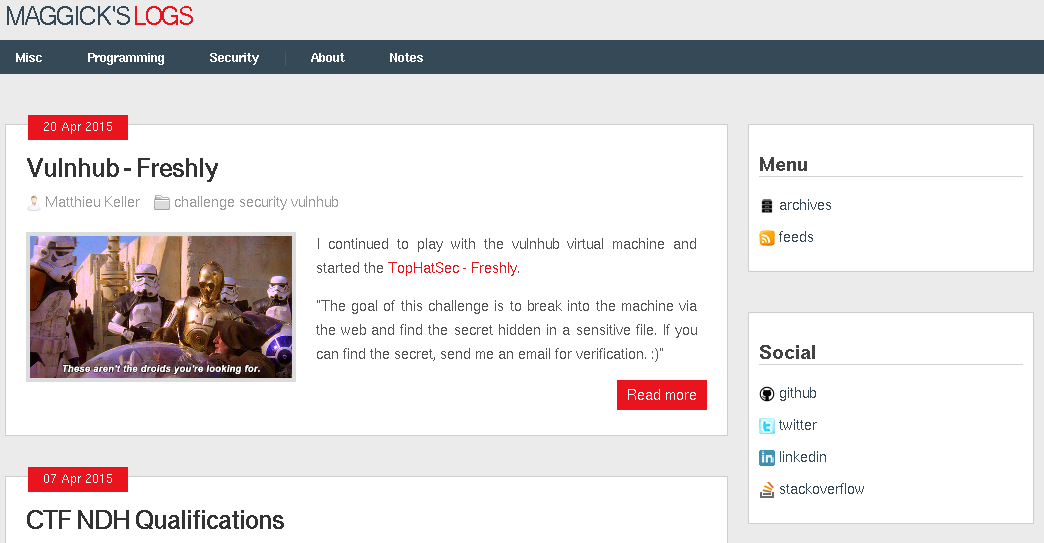 There was a lot of changes lately on the blog. I rewrite the urls, I moved the notes section, I displayed the categories in the menu, add a favicon and add a markdown plugin.
I wrote more "about" pages, separating the "about me" and "about website" pages and creating a sports pages with my time for each race I run.
I also tweak the theme by adding icons, adding borders around code blocs, putting the same CSS to pages as to articles and some minors improvements.
Continue reading
---